Discover more from The Mossletter
Musings on culture, creativity & other rando stuff
The Mossletter 7
---
Hi Friends,
While I didn't intentionally plan the timing of this (I send this out every two weeks on a Friday), today is "Juneteenth" — and if you'd like to learn more about this holiday — the good people at General Assembly are holding a free, live web class today to explore the historical significance of this important day (apologies on the late notice).
Also, I wanted to send a (belated) Mother's Day and (early) Father's Day shout-out to all the parents out there. Let's face it, "adulting" is hard enough as it is (even more so these days) — so mad props to anyone who takes on that responsibility (with either humans or fur-babies!) 👶❤️🐶
---
📸 Pics Or It Didn't Happen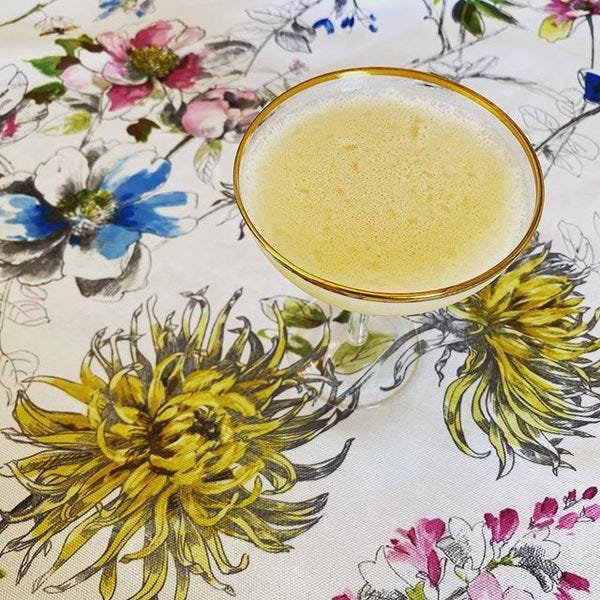 Vodka steeped in Pineapple & Orange Slices + Mandarin Juice & Coconut Rum
👦 Awesome Stuff Our Four Year Old Says
(We start watching Back to the Future Part II)
Why are they going back — did they forget something?
🔥 Hot Off The Blog
If you've ever had an inkling to start a business or a non-profit — or you just want to build something that solves a problem you might have (which may in turn solve problems for others) — you should read this inspiring book written by Blake Mycoskie, the enigmatic founder of TOMS shoes.
🧠 Muse From Around The Way
We all have things that we want to achieve in our lives. Usually, the path to those things starts by setting goals. Instead, we should focus on systems.
In an effort to stand out, the sellers of this California Redwoods home held a Bigfoot photo shoot showing off the property.
Joan Miró is one of the most important artists of the Twentieth Century; his pieces adorn all the major museums. How did he deal with unexpected constraints?
🎧 On Repeat
If you like gorgeous guitars and whiskey-soaked lyrics + vocals — this album is for you.
🍿 Popcorn Break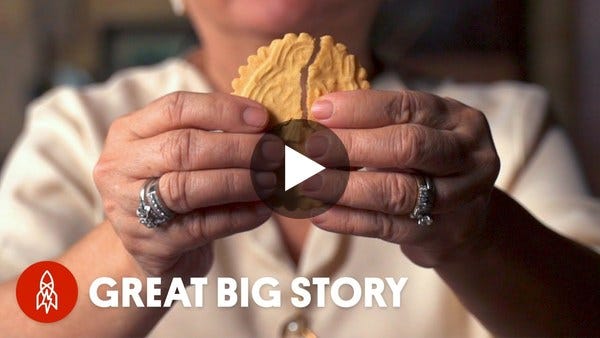 The Legend of the San Nicolas Cookie (2:56)
🖋 Parting Words
Sometimes magic is just someone spending more time on something than anyone else might reasonably expect. — Raymond Joseph Teller, One Half of the Magician Duo "Penn & Teller"