Discover more from The Mossletter
Musings on culture, creativity & other rando stuff
The Mossletter 18
---
Hi Friends,
It's a strange time to be alive: I'm incredibly excited about the future (to quote Disney™ — onward!) but I'm also hoping (and praying) that the world will take safety precautions seriously during the holiday season (aka, the "flu" season). I don't want to get us bogged down in discouraging numbers — but instead, I want to encourage you to celebrate the holidays, however please do it as safely as possible. I know we're all fatigued by 2020, but we can't let our guard down now. Let's take legit precautions as we wade into the holidays (if not for your own health — do it for the health of others).
Happy Thanksgiving to my pals in the U.S. 🦃
PS: After giving it much thought (and also after hearing feedback via the poll below), I've decided to make this a "monthly" newsletter instead of every two weeks. TL;DR — I am truly enjoying crafting this newsletter, but I also want to make sure I'm leaving myself enough time for other creative projects, important things like "life", etc. So, expect this to land in your inbox once a month. See you in December! 📪
---
🧠 Muse From Around The Way
Do you love that smell you get when walking around a bookstore? (A smell that may, in fact, someday be extinct?) Have I got the scent for you …
Maybe the old saying should go "curiosity creates the cat"?
Apple's sleek white earbuds look suspiciously similar to Star Wars' stormtrooper uniforms—and it's not a coincidence.
🎧 On Repeat
Not sure why (perhaps due to our recent trip to IKEA) — but I've kind of been on a "Sweden" kick as of late. Free suggestion: Sweden's new national motto should be: "come for the meatballs — stay for the rock music." On that note, Tuva & Nelly (along with Anders on production) get playful with their new LP outing. They're leaning more on keys than riffs this time around, but it's über-catchy with a delightful sheen of buzz. If you're down with synth-rock like Ladyhawke (& don't mind the dial clicked a couple of shades darker) - join us in the (IKEA) basement listening party.
🍿 Popcorn Break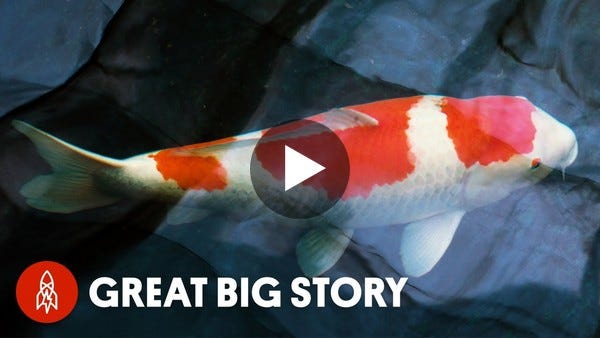 Japan's King of Carp Breeds Million Dollar Koi Fish (4:33)
🗣 Poll Vault
Last Issue's Poll: If you could change the publishing schedule — how often would you prefer to receive the Mossletter?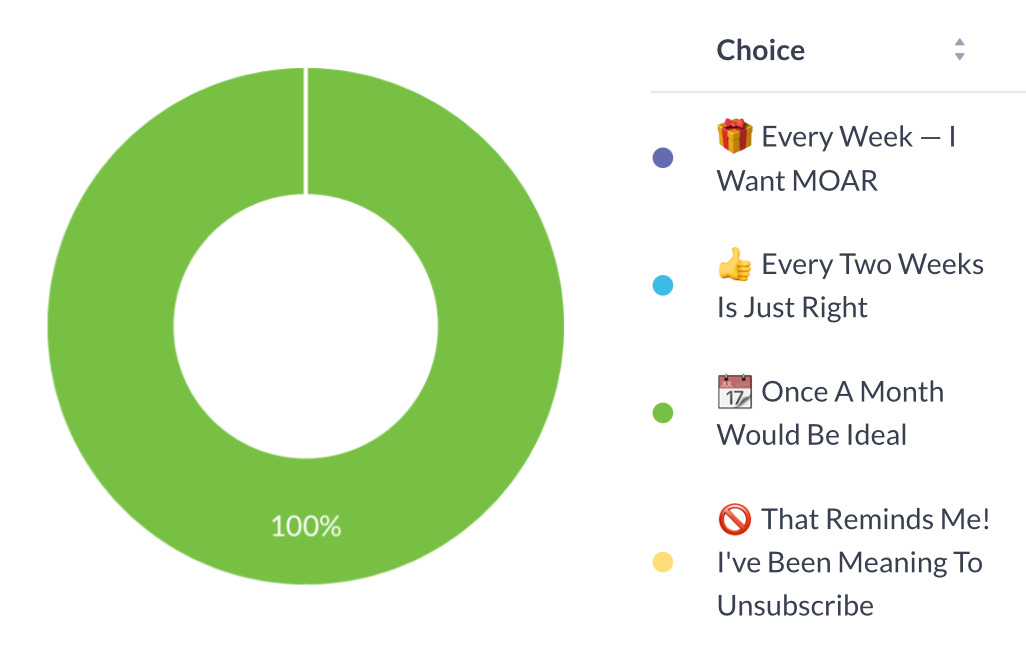 On this we agree!
If you could have only one super-power — what would it be?
Photo by Muhd Asyraaf on Unsplash
🖋 Parting Words
Step out of the history that is holding you back. Step into the new story you are willing to create. — Oprah Winfrey, TV Personality, Media Mogul, Entrepreneur