Discover more from The Mossletter
Musings on culture, creativity & other rando stuff
The Mossletter 16
---
Hi Friends,
I'll keep this short and sweet — have you voted yet? If you have, good for you! If you haven't — what on earth are you waiting for? Please take a few minutes to get a plan over at votesaveamerica.com. That's it! I believe in you. 🗳
PS: I would be remiss if I didn't remind those of you looking for a slightly-spooky thing to do around the house with your loved ones that I created a little "print-out treasure hunt" that you can find here! 🕸🕷
---
📸 Pics Or It Didn't Happen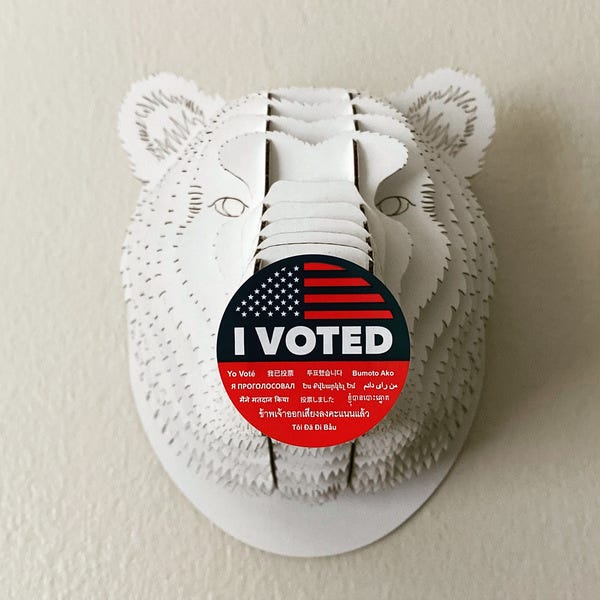 🐻 Don't Be UnBEARable — VOTE 🗳
🧠 Muse From Around The Way
Standing just .39 inches tall, this 40th anniversary Rubik's Cube is currently only available in Japan.
Otis Kwame Kye Quaicoe's vibrant portraits of Black figures bridge his experiences of growing up in Ghana and living in the United States.
YouTuber James Hobson, aka The Hacksmith, recently constructed a realistic, retractable 'Star Wars' lightsaber, and documented it in a video now going viral. (Even if you're not that into science, or if you're not a diehard Star Wars fangirl / fanboy — the video is worth watching if you dig metal sculpture and / or retro design, ala "steampunk".)
🎧 On Repeat
I'm a sucker for a few things in life: fun-sized candy bars, Paul Rudd, & the soothing yin & yang of female + male harmonies. While this album can't help me with the former two, it's got the latter in spades. If you enjoy dipping your toes into Metric or the Yeah Yeah Yeahs — dive into the healing waters of this Icelandic quartet and let your cares melt away.
🍿 Popcorn Break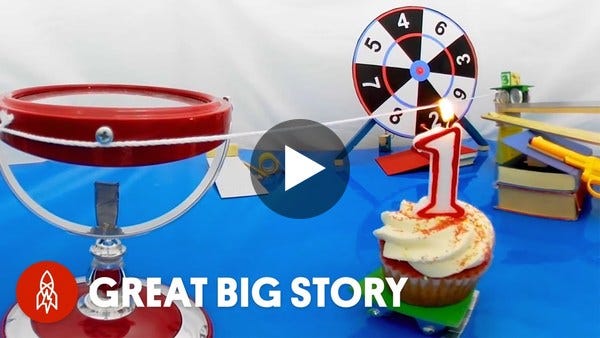 Making Mind-Blowing Rube Goldberg Machines (5:11)
🗣 Poll Vault
Last Issue's Poll: Which is your favorite holiday?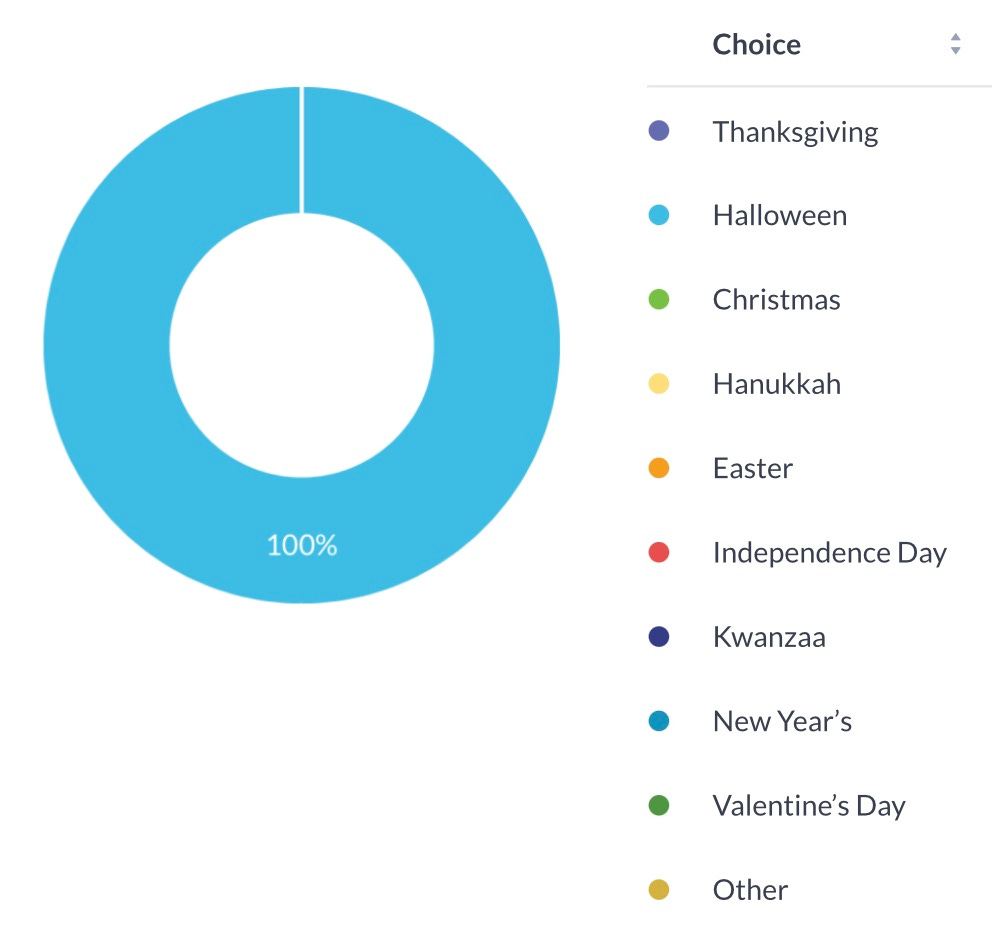 👻 Spooky Time FTW 🏆
How do you feel about podcasts?
🖋 Parting Words
I don't need a certain number of friends, just a number of friends I can be certain of. — Alice Walker, Novelist