Discover more from The Mossletter
Musings on culture, creativity & other rando stuff
The Mossletter 14
---
Hi Friends,
Are you registered to vote? (Are you sure?) If you're not 1000% positive how you're going to vote this year (*ahem* you are going to vote this year, right?) — just go to votesaveamerica.com and it will literally take you less than five minutes to get a voting plan together (plus their site looks spiff from a design standpoint). ✅
On that note — rest in power, RBG. 👑
While we're talking about "voting", I decided to introduce something a little fun & interactive into this newsletter — an easy-peasy-lemon-squeezy poll! (Is it obvious that I'm a dad?) Down towards the bottom of each issue, I'll include a link to a super-short poll (usually just one question), and all submissions are completely anonymous. Also Revue (which powers this newsletter) doesn't let me embed the survey (at least not without spending a ton of money) so for now — it's gonna be a link instead of an embed. I'll provide the results (as percentages) in the following newsletter issue.
Anyhow, I thought to kick it off — what is the existential question burdening all of our minds these days? Let's start there. 🎸
---
📸 Pics Or It Didn't Happen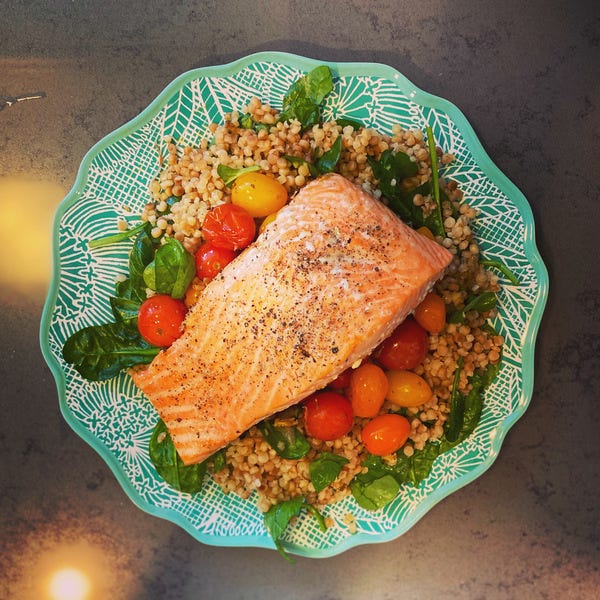 Kitchen Adventures: Salmon x Roasted Tomatoes & Shallots x Israeli couscous
🧠 Muse From Around The Way
Shirley Curry, 84, has cultivated a following on YouTube with her charming videos of journeys through The Elder Scrolls V: Skyrim.
Incredible visualizations of the world's addiction to plastic bottles.
A smiling photograph of a young Native American girl named O-o-dee was discovered nearly 130 years later and has captivated the world.
🎧 On Repeat
At first it might feel a bit odd to hear Faith No More's frontman croon and soar through Italian big-band staples (yes, he's singing in Italian) — but then you remember Mike Patton is nothing if not bombastic & obsessed with musical adventure. What really seals the deal here is that Mike & Co. are entirely earnest, making this the perfect symphonic soundtrack to get through chores around the house, or perhaps watching rain slowly trickle down windows on an overcast day of grey.
🍿 Popcorn Break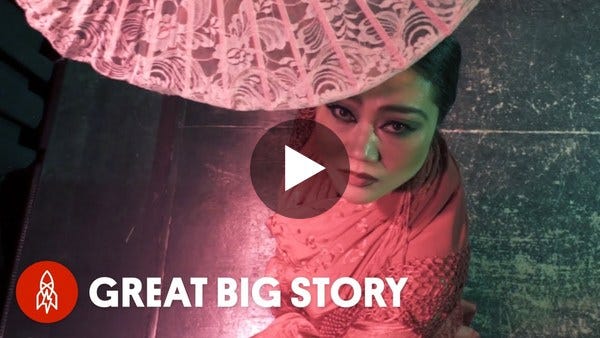 How a Japanese Dancer Made a Place for Herself in Flamenco (3:06)
🗣 Poll Vault
Who is your favorite Beatle?
🖋 Parting Words
A sense of humor is a major defense against minor troubles. — Mignon McLaughlin, Journalist, Author, Playwright