Discover more from The Mossletter
Musings on culture, creativity & other rando stuff
The Mossletter 13
---
Hey Friends,
On this solemn day in America (it's 9/11 — and there's now a death toll equivalent to a 9/11 occurring every three days) — on this very same day — I step outside my front door and can visibly see wildfires raging on the hills off in the distance. We're not alone here in California; many of our friends in Oregon are also walking around in a genuine hellscape of orange and red smoke. I'm not sure who else needs to hear this, but I'll say it louder for the people in the back: Climate change is real. Pandemics are real. Anyone that tells you otherwise is lying to you.
So what do we do until we can fix these larger problems? Well I can tell you that around our house — we're seeking distractions that shift our focus to the brighter side of life. (Which ironically, for us — means the "darker" side …)
As we enter the "spooky season", we've been going through the Ghostbusters movies with our (now) five year old, and it's been a kick to experience these movies again "for the first time"*. We're planning on hanging our Halloween decorations this weekend (yes, we're those neighbors and no, we don't care) — and we're looking forward to a familiar change of pace. What are you doing to get out of the doldrums and grab a bit of "normalcy" this year?
However you do it, please stay safe. ☮️
PS: For some reason, the last issue wound up in some subscribers' spam folders. If you'd like to continue to receive these newsletters — it may not hurt to add the "from" address (micah@getrevue.com) to your contact list (and of course, you can always unsubscribe using the link at the bottom of this issue). 📪
*PSS: Did you know that there is a new Ghostbusters movie (Ghostbusters: Afterlife) that has already completed principal photography — and was supposed to hit theaters in July of 2020 — but since the world went completely crazy-pants, it's now been pushed back to March of 2021? (Did I mention it has national treasure Paul Rudd in it? 🚫👻)
---
📸 Pics Or It Didn't Happen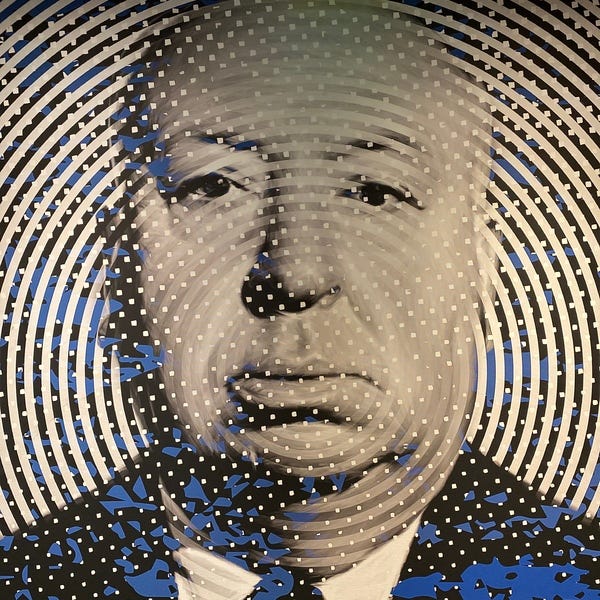 Speaking of spooky — I saw this piece at a hotel (talk about vertigo!) 🌀
🔥 Hot Off The Blog
Calling all "Broadwaholics": this book dives into the styles of songs that make Broadway musicals soar.
🧠 Muse From Around The Way
In a prescient new self-portrait series titled "syzygy, the vision," Flash dons a space helmet and a prison jumpsuit to reflect on Black futures.
There's an old Chinese folk tale about two monks. They come to a poor village to beg for food, but no-one has any to spare, each family barely has enough to feed themselves. So what happens?
For anyone who's used the phrase "too pretty to eat," here's a new benchmark for you: amezaiku, the ancient Japanese art of sugar sculpture.
🎧 On Repeat
Through the sharp sounds of a gifted black man at the height of his craft, the self-proclaimed "streets' voice out West" shares the pleasure & pain of the game, mentoring those who would follow in his footsteps. "Fresh out the county with nothing to lose", you can feel the pride of a man who started with nothing & built his business — but was silenced all too quickly. R.I.P. N.H. (*explicit)
🍿 Popcorn Break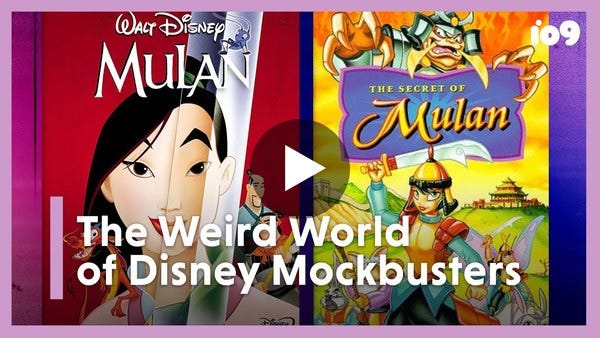 The Weird (and Surprisingly Legal) World of Disney Mockbusters (5:05)
🖋 Parting Words
When you hit a wrong note, it's the next note that makes it good or bad. — Miles Davis, Trumpeter