Discover more from The Mossletter
Musings on culture, creativity & other rando stuff
The Mossletter 12
---
Hey Friends,
It's been another rough week here in the States, and I hope you're taking some time to relax and just unwind a bit. Last week, we trekked out to a secluded(ish) beach, and it reminded me of all the years I spent as a teen bobbing around in the chilly NW Pacific waters, chasing waves … There are so many things I love about the ocean, but here are some of the themes that came flooding back into my mind: the ocean is simple, timeless, elegant, powerful, rejuvenating, predictable, non-judgmental … and oh, the cherry on top — away from humans.
The more time you spend in the water, however — the more time you are slowly lulled into a rhythm. This can be soothing, but it can also be dangerous, because if you're not paying attention — before you know it — you're swept out to sea.
These past few years our country has been drifting … I look back at the shore of America, and we are so far away from where we embarked. Please friends — pay attention. We shouldn't hesitate to zone out and take breaks here and there (I'm 100% behind that), but remember, no matter what — we need to stay alert and keep an eye on the shoreline at all times.
This is not normal. 🌊
---
📸 Pics Or It Didn't Happen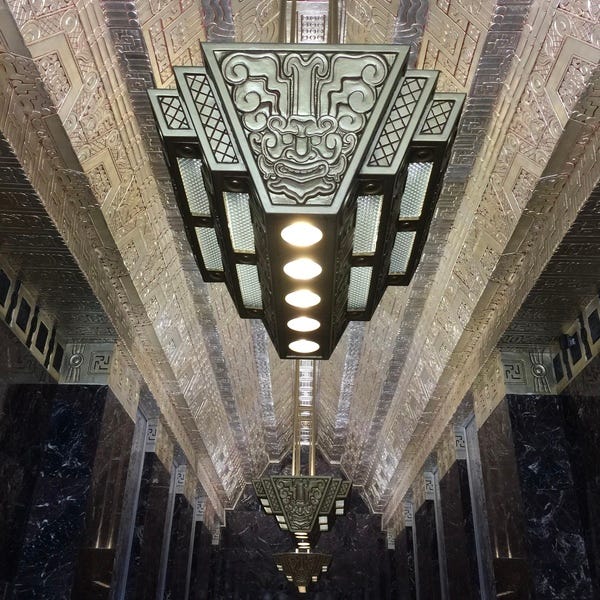 Found from a previous trip to San Francisco (seriously — how amazing is Art Deco?)
🧠 Muse From Around The Way
"… fail early and fail fast …"
Florentines understood that when the threat of infectious disease is omnipresent, easy access to wine is a must.
*inserts VHS tape of Back to the Future* *grabs popcorn* *reclines*
🎧 On Repeat
This talented young English singer / songwriter / musician has been writing songs since she was seven (… say wut?) and she deserves to be on your radar. If you're looking for some velvety pop draped over synth scaffolding in the vein of Lorde, Billie Eilish or David Gray — spin this EP.
🍿 Popcorn Break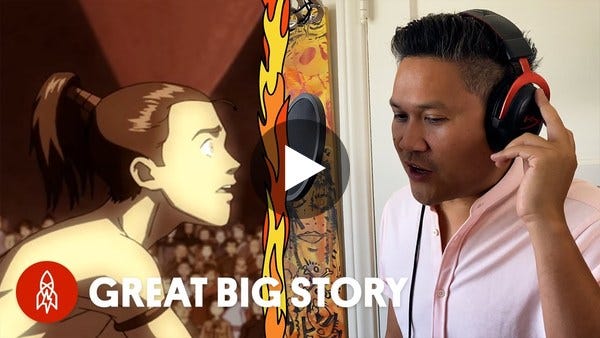 He's the Actor Behind Zuko, Rufio and So Many More (4:19)
🖋 Parting Words
Nothing ever goes away until it has taught us what we need to know. — Pema Chodron, Buddhist Nun